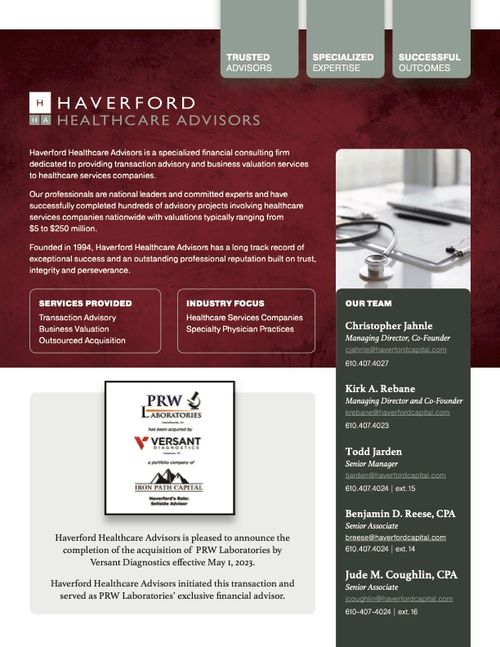 We are pleased to announce that Haverford recently acted as the exclusive financial advisor to PRW Laboratories ("PRW") in connection with a transaction with Versant Diagnostics effective May 1, 2023. PRW is a very successful dermatopathology lab that was founded in Charlottesville, Virginia in 2010. Please see Versant Diagnostics' press release at https://bit.ly/3Nfijjw or visit their website at https://bit.ly/42qZIFq for additional details.
Over the years, Haverford has brokered the sale of numerous pathology practices and pathologist-owned clinical labs. PRW-Versant Diagnostics represents Haverford's nineteenth completed dermatopathology lab transaction, in addition to dozens of other pathology practice and clinical laboratory transactions on which we have also advised.
Please see Haverford's announcement which includes a list of other dermatopathology labs which we have advised.